A Magical Bowl for your Kids that will Motivate them to Eat Food......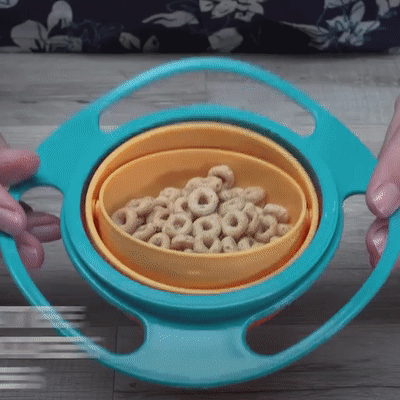 Product Description:-  
Innovative Anti-Spill Magic  Bowl - Pro Universal Gyro Bowl Comes With Anti Spill Design Where The Inner Bowl Rotates 360° In Gyroscopic Motion To Keep Dry Food Inside & Avoid Spilling. It Also Has 3 Handles For Easy Carrying & Lid To Cover Food When Not In Use.
Easy To Clean - With Such Creative Design, It's Surprisingly Easy To Clean. Gently Wash It In Warm Water Or Put It In Dishwasher. Hassle-Free Cleaning Anytime, Anywhere.
Inner bowl rotates 360 Degree

 Adjusts to the normal position, even if the kid twists, tilts, or tries to turn the bowl, so, making it easy to train the baby to eat without an elder's help.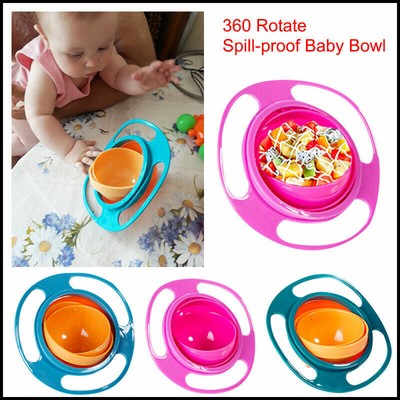 ⚡️Limited stock available - Get Yours Today!